Las Vegas dispensaries are full of cannabis and candy varieties; but, concentrates are where most of the focus is these days. As consumers scan the menus, the retro-looking red logo belonging to Fuze Extracts stands out. The concentrate brand is all about out-of-the-box innovation, despite how appealing the actual packaging is. As their name has buzzed in the community, I spoke with Marketing Director, Andrew Kellogg, and General Sales Manager, Lindsay Klimitz, about where the brand came from and where it's going.

Andrew and Lindsay both found their way to the industry and Fuze from other positions in marketing and sales, respectively. Regardless, they both eat, breathe, and sleep Fuze today. So, as Culture & Cannabis prepared for its product launch, Fuze was doing the same. Long before they joined the C&C experience, however, they were hard at work creating the concentrates of your dreams. After discussing some of our favorite strains, Lindsay told me how their owners actually saw a concentrate gap in the Las Vegas cannabis market.
Some consumers will argue that disposable vapes rule the recreational-space. That's even truer in the city of Las Vegas. Unbeknownst to many, the world of concentrates goes much deeper than portable devices.There's a vast amount of concentrates to explore in the world of dabbing. For Fuze, the gap was enough to need to address it. The market wasn't in need of just different types of concentrates but, high-quality concentrates were the key. Fuze Extracts was created to produce products aimed at the dab-lover's palate. All of Fuze's premium products are sourced from their Clean Green Certified grow facility, their motto is "Organic cultivation meets lab science". 

What is Clean Green Certified?

So, what exactly does that mean? Green-practices and sustainability get thrown around politically all the time but, how did weed get in the mix? Well, considering how much waste our industry produces, it's actually a priority to the emerging cannabis industry. 
Regardless of any attempts, the federal government prevents the USDA from recognizing cannabis as an agricultural crop. As a result, cannabis is sticky when 'organic' is tossed around. According to Clean Green, it can't legally be called organic despite any environmentally-friendly practices from the cultivators. To help regulate "organic-cannabis" grows, the Clean Green program was created in 2004. This way, cannabis cultivators could proudly dawn the name without issue with the USDA.
Fuze Extracts is one of the few to have voluntarily gone through the 'rigorous' certification program. This makes their products some of the highest quality in addition to being organically created products. Lindsay echoed this in our interview:

"Having the best concentrates is all about quality starting material. Our cultivation is clean green certified and we take a lot of pride in putting clean products on the shelves that are truly top-notch."

So, back to those fascinating red packages. Fuze Extracts carries a variety of concentrate centric products. Those that standout amongst the lineup are easily the THCa powders and sugars. Concentrates are fairly new to the cannabis community but powders and sugars are even more so.

Terp-Heavy Dedication 

Through various isolating and extracting, these THCa powders and sugars are made. These products, even more refined, however, are elevated in purity and potency compared to other concentrates. The defining difference between the two is THCa sugars having more flavor than powders. Where THCa powders have raw potency, sugars retain their native cannabis terpenes from Fuze's in-house flower. Both versions of THCa can be dabbed alone or added to other products, like bowls or joints, for an extra kick.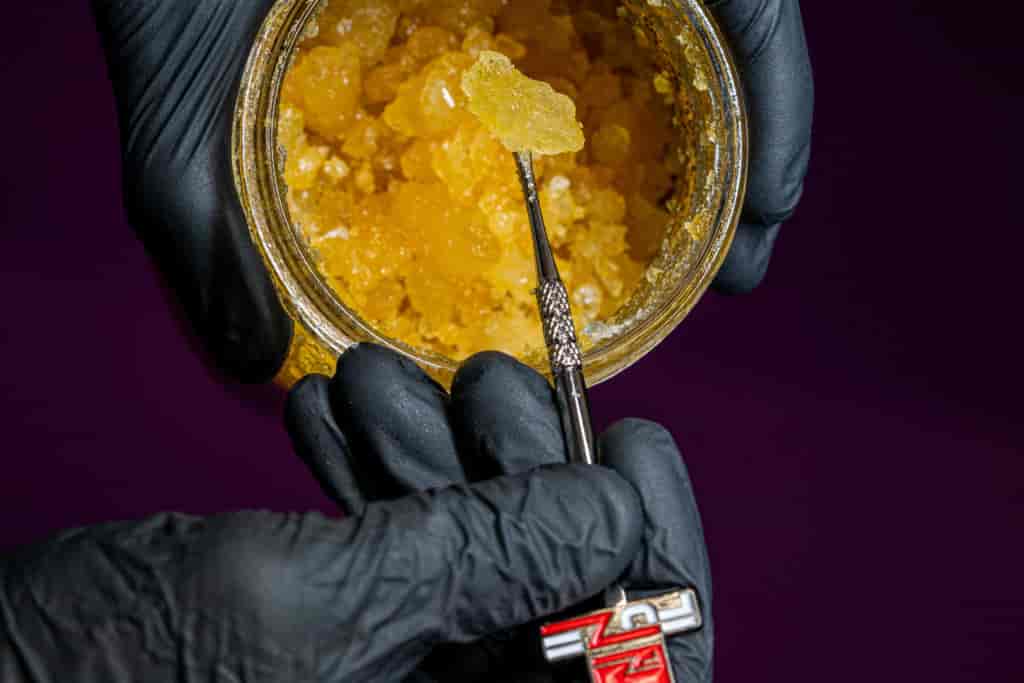 Fuze also makes Distillate and Live Resin cartridges to satisfy the growing vape market. Their superior expertise in concentrates ensures that their 'terp-heavy' carts give you a 'dab-like experience' with every hit. 
With a closed-loop of quality starting material and next level extraction techniques, Fuze Extracts is able to deliver some of the most flavorful and potent products on the market. They've proven to have a different set of priorities with organic and sustainable practices.
If you haven't tried Live Resin or THCa powders, you are truly missing out. Check your local dispensary to see who keeps Fuze in stock for your next pick up. If you're a dab-connoisseur looking to keep up on the newest, follow Fuze Extracts. Be sure to check out Culture & Cannabis' next Las Vegas event to see those tasty products for yourself!