Pizza is life.
That's a well-known fact for any food-lover. The cheese, the sauce, the toppings are a medley of happiness with every bite you take. Las Vegas is known for many things, and happiness in the form of food is definitely one of them. Pizza joints are no stranger to the game. Outside of bar food, however, the comfort of natural ingredients and homemade items you find on the East Coast is not as common. Not anymore, though! Lucino's pizza is bringing that good old-style pizzeria vibe to the Las Vegas foodie culture.
Decked out with Eagles memorabilia and a happy Italian family to greet you at the door, this spot is near and dear to our hearts. If you're looking for some good pizza in Las Vegas, the Philly-natives behind Lucino's pizzeria are giving you a slice of homemade happiness with every visit.
East Coast Born & Raised
Starting out in the 80s, this family has always been into the pie-making business. Lucino's owner, Joey, honed the craft as a teen before the family moved from Jersey to Philly and then to Florida. Despite what home was, the passion for food always followed. His family eventually found their way to Las Vegas, where 9-to-5 jobs took over. Joey found his way into the cannabis industry; but, a daunting foodie-journey for a good pizza in the city led him right back to his element.
"You shouldn't have to go 25 minutes down the road for a good pizza!"

-Joey Scolaro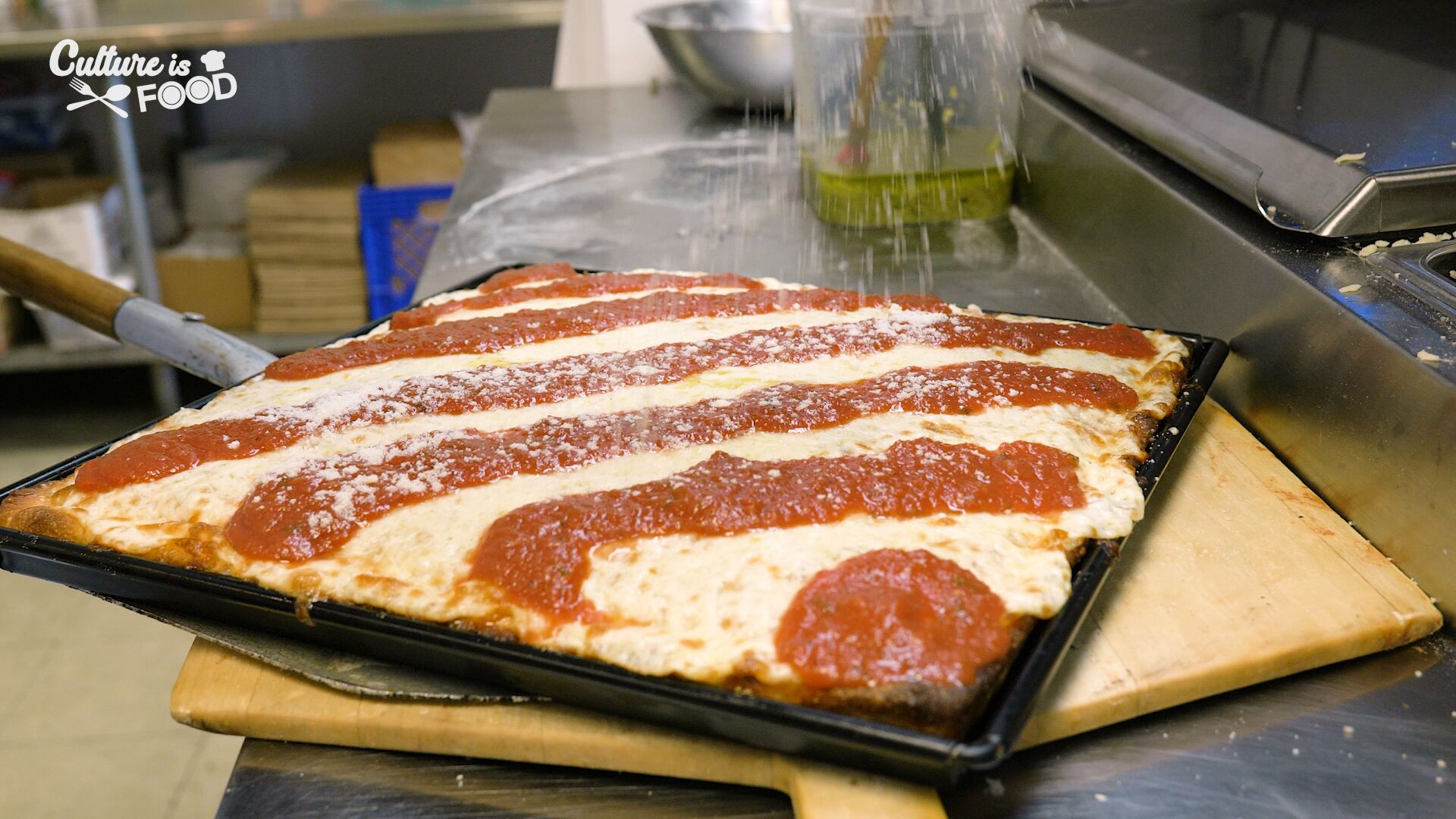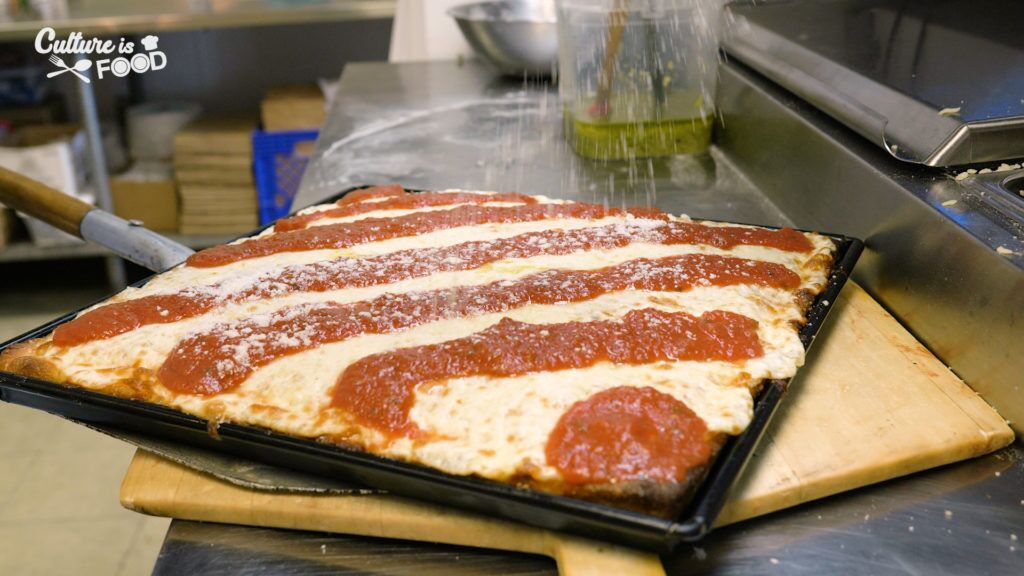 For there, they reinvented the business. He's now taken on the mantle and his parents are helping him run his own pizzeria. Never forgetting his roots, he named the restaurant after his Italian-made and East Coast-raised parents, Lucetta and Pino, affectionately bringing Lucino's to life. Joey wanted to remind people of the culture and comfort of Tri-state pizza. You can definitely feel it -and smell it- when you walk in!
Pizza With Passion
You can hear Joey's passion and pride for his food whenever he speaks. Whether it's Cheesesteaks, Chicken Parmesan, Pizza, or even Espresso, you get hungry just hearing him talk about it! You can smell his father's fresh made bread and sauce from his native Sicilian recipes. The family imports cheese from Wisconsin to ensure you're getting the best in every bite. This isn't bar food; this is real pizza from real pizza-lovers.
You can scour the menu for a variety of Philly favorites but, Sicilian pizza is their 'IT' factor. This made to order pie is never frozen or reheated, like every item on the menu. For Joey and his family, it's not just about having the best slice of your life, it's a simple passion of giving you the best meal of your day.
If you're looking for some good pizza or just some good food made by some good people look no further. To check out the full menu, click here. Watch the full Culture is Food episode here. You can find Lucino's at the corner of Pecos and Tropicana. Don't forget to mention Culture is Food sent you!