From seed to sale and finally consumption, the shared experience of cannabis is what it's all about. JC Coats created Culture & Cannabis with the intent to provide a space for that community and experience to fully thrive.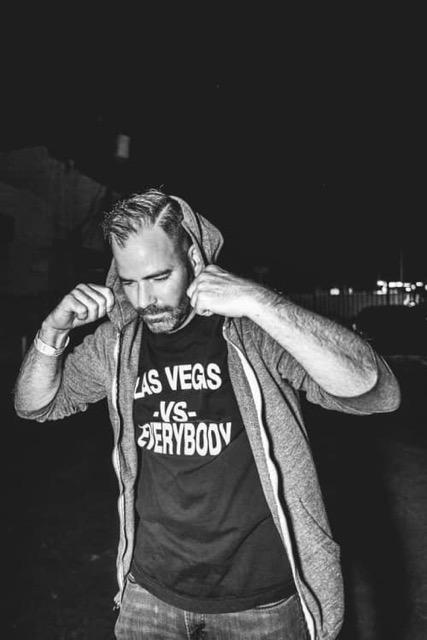 It's no doubt that the community is a large part of cannabis culture. From the beginning, our community has been known for its focused activism and advocacy. Social change is our mode of success but, social gatherings in the name of ganja are what bring all those moving parts together. Las Vegas entrepreneur, JC Coats, saw those gatherings and wanted to expand the experience even more.

Back in 2016, the cannabis industry was young and still growing in a lot of ways. Where the neighboring state of California had a long history, with the medical-era starting in the 90s, Nevada was still figuring out the basics. Even so, advertising restrictions keep most brands clear of social media ads and other traditional avenues for audience growth. This left many wanting as building a cannabis brand, let alone an audience, seemed out of the question without vast capital.
JC was a newcomer in the industry and, after working as a successful marketing director for a dispensary chain, he returned what the industry had shown him ten-fold. Through trials and tribulations, his name is now known for those experiences.
How did cannabis get involved in your life/business?
I've been a consumer for a long time, since maybe grade-school. I remember I used to buy quarter bags to break down and sell as joints. It was a way to make extra money and smoke for free!
Later in life, I did have struggles with an opiate addiction; but, I've been clean for over 10 years. Cannabis aided in my withdrawal process. It wasn't until I revisited cannabis for medical reasons did it start to have a bigger meaning for me. So, when I had the opportunity to create within the cannabis industry, I jumped on it!
Since then I've went on to work in the industry as a marketing director for a Nevada dispensary chain as well as consulted for many legal cannabis brands in Nevada.

So you had an entrepreneurial spirit even as a kid?

Oh yeah! Back in Oklahoma in the winter, some friends and I would climb trees to get mistletoe. We would bag them up and sell them for the holidays.

So, how did Culture & Cannabis start?
I first created Strip Side Management Group, a marketing agency, serving the hospitality industry around 2015 when medical dispensaries first started opening up. With Strip Side, our first cannabis client was Pisos, a Medical Cannabis Dispensary. They wanted us to create an event marketing program that could drive people to their store through experiences. The event we created for Pisos was called Culture & Cannabis. We did just 1 event for them then continued to do the event without them for the last 3 years on a monthly basis. Culture & Cannabis was born in the medical days of 2016 from that first event.

What struggles did you have?
The first events were consumption events. We soon realized that those types of events were really difficult to do. Considering the laws around advertising and consumption, the model and the way that we wanted to showcase things through events wasn't simple,
One of the biggest struggles starting out was figuring out how to create value for both brands and the attendees without having actual consumption. Staying compliant has always been a priority and navigating through the laws hasn't been a struggle; but, definitely something I've had to navigate.

What are your goals right now?
Right now, our first product launch with Solaris is our focus; that and kickoff for the 2020 Culture & Cannabis season! We just want to make sure this product launch helps create that new experience going into the new year!
Our events will be changing a little bit going into the new year as well. All the while, we'll keep the focus on creating those brand interactions.

What do you see in the future of Culture & Cannabis?
Most of our focus is on the new product launch. Creating bigger and better events and experiences will always be the goal. We are also creating a Culture & Cannabis apparel line and we are always focused on having the best guests on our Podcast.
---
JC Coats made his move for an industry missing out on an experience. Cannabis brand engagement was limited to social media but, JC has provided a space for our community to thrive. Success may not have been as quick as the Vegas lifestyle that it embraces, it has created a platform of grassroots brands like no other.

Now, JC creates brand-experiences in the cannabis industry while also running a media company. Including his time in the nightlife industry, he has been creating for over a decade. In Feb of 2020, Paul Wall will kick off the Culture & Cannabis season at Place on 7th and then a special after-party at Light Nightclub in Mandalay Bay Resort & Casino.
Follow Culture & Cannabis for more details or sponsorship opportunities.