What is the perfect trifecta for a good time you ask? Food, Music, and Cannabis. In June, Relax Park opened in Oklahoma City; bringing a music and food event space with a dispensary right on the footprint. Owner Jason Thomas, says the idea has been a dream and he looks forward to bringing unique experiences to the venue, offering a place for people to let loose, unwind, and relax. The venue is 3.6 acres featuring an outdoor music stage, The Hub Bar, Garden Of Weeden dispensary, and a rotating line-up of food trucks.

In Oklahoma, cannabis consumption laws fall under the "Smoking In Public Places and Indoor Workplaces Act." This law allows medical cannabis license holders to consume cannabis anywhere that they are allowed to smoke tobacco. Cannabis consumption is permissible at outdoor venues as long as the person is a medical marijuana cardholder. While states like Nevada are still dreaming of public consumption in one form or another, medical-only state Oklahoma takes the lead in creating experiential cannabis events in places like Relax Park. With outdoor areas, a VIP lounge, and shuttle service directly to the venue, Relax Park has nailed every angle in creating a safe and open place to connect and consume freely.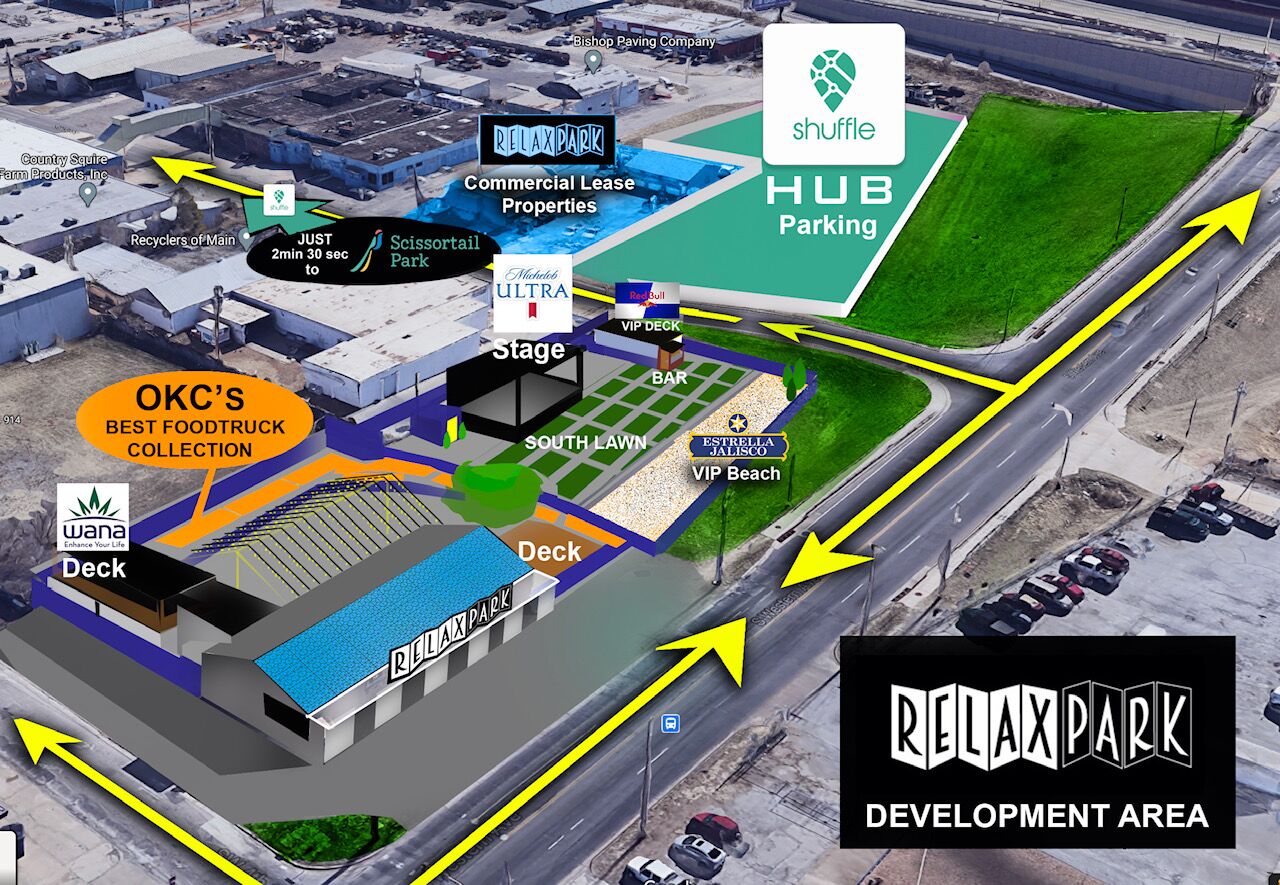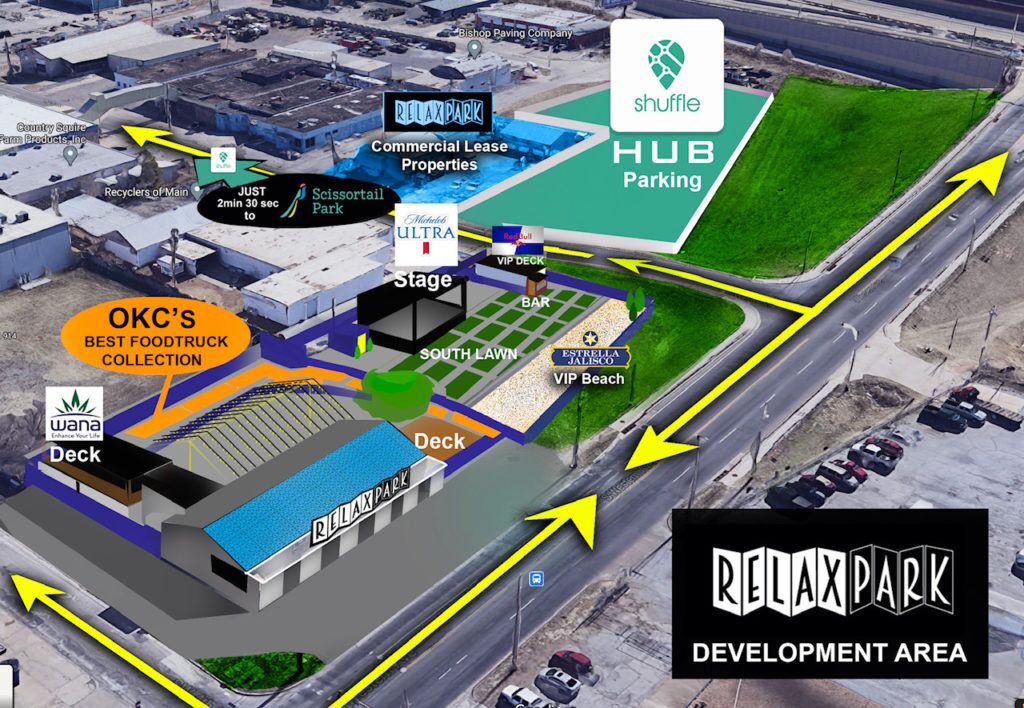 Even under the event constraints of the pandemic, Relax Park has installed several safety precautions. Aside from the majority of the venue being outside, allowing for open-air filtration, guests also have their temperatures checked before entering. The viewing lawn for the main stage also features separate patches of grass, encouraging people to create distance even when watching a performance.

With adult-use cannabis laws passing across the country, states are reassessing just where individuals can consume. Passing laws allowing individuals to purchase cannabis products seem senseless if the law does not allow them to use the purchased products anywhere. Thomas hopes other states can look at Relax Park as the blueprints for what an outdoor cannabis-friendly entertainment complex could look like.

Shortly after opening, Relax Park featured a Toke N' Drag event where performers entertained the crowd to raise money for LGBTQ displaced youth. Coming October 2nd, Relax Park will host Cloud Fest, featuring cannabis legend, Berner, headlining the event. If you're looking to host a cannabis event, this venue is also available for reservation. Check out their website and social media pages to stay up-to-date on events!