For a lot of brands, quality is something to strive for. For Rokin Vapes, however, it's a cornerstone! Inspired by Amsterdam's history with cannabis and propelled by pure passion, the Las Vegas-based brand is bringing the highest quality of vaping products to the cost-conscious stoners!

Humble Beginnings

Commitment is a defining factor while pursuing success. Rokin's founder and CEO, Daryl Bauer, has seemed to always have that in mind no matter what the goal. Starting out as an optometrist, he excelled before entering the cannabis space. Regardless of timing, Bauer has long been a cannabis advocate and consumer. Before his weed journey with Rokin Vapes began, however, he started in the family business in the Washington DC area.

Bauer ran 10 stores as a licensed optician, hopping between DC and Las Vegas up until 2012. After making a permanent move to Las Vegas, he ran 3 high-end sunglass shops. Over those years, the collapse of many major America malls changed his course. This gave him a perfect chance to try his hand at his long-time love of cannabis.

Growing up in Burke, Virginia, Daryl learned the opposition to cannabis prohibition. Many members of his family held positions in criminal justice; as a result, he got a close look at the way law affected others. In the 1980s, an ill family member had cannabis recommended by a doctor. For these reasons, Daryl's feelings about cannabis were solidified. The law was unjust!

"This should have never been illegal!"

In 2014, the concept for a business bounced around in Daryl's head. During a 2002 trip to Amsterdam, he toured the Rokin district and learned all about a new addition to cannabis consumption: vaping. The district taught him about delivering a safer and quality-driven product as well as the newest trend. With inspiration from the 'cannabis-capital', he saw his opportunity to break into the industry. Propelled by cannabis' past and future, Rokin Vapes was created in 2015.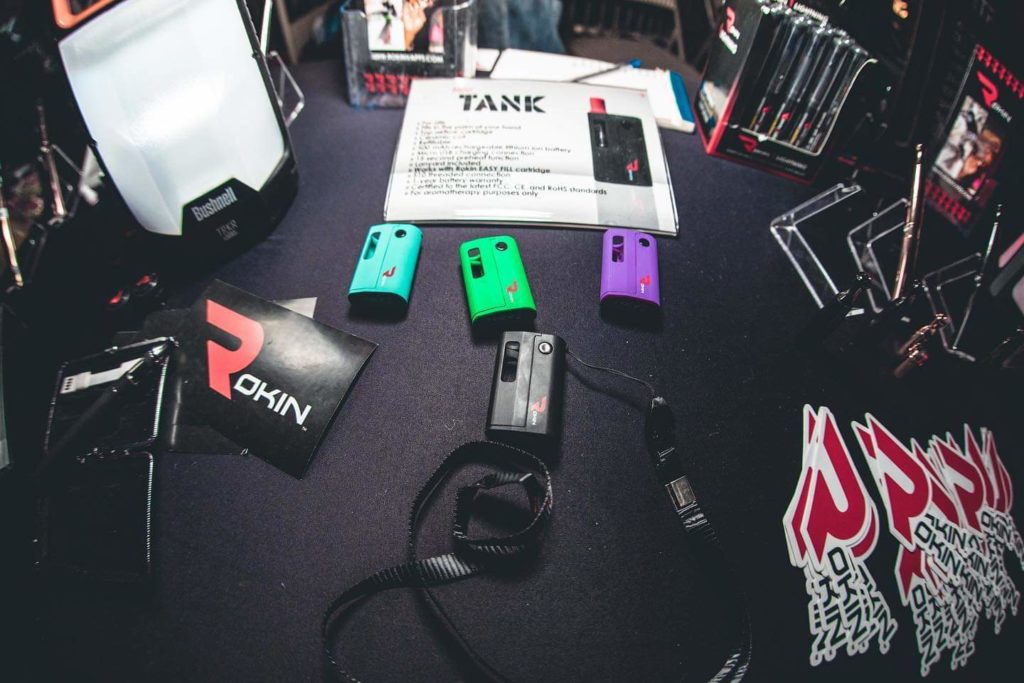 Luckily, his previous ventures gave him the business contacts and seed money to provide the level of quality that he demanded. As a consumer and a producer, Daryl wanted to promote an active-stoner lifestyle without compromising his passion for quality and safety. Rokin's products are certified FCC, CE, and RoHS standards with that passion in mind.
The Mini Tank
After its launch in 2017, Rokin Vapes quickly became a name in the wax community; but, Bauer still thought the sector was missing something. Oil cartridges and vaping were on the rise; but, Rokin needed something to stand out in the emerging market. Their attention-grabbing red design reeled consumers in but, Bauer wanted something new. With his own money, he took a chance and invested in a new idea.

As Rokin revisited popular designs for vaporizers, they noticed something consistent. Oil Cartridges aren't protected! Considering that, and Bauer's parents who sometimes prefer to avoid the hassle of bud, they created something with efficiency in mind. After a sample was created, the feedback was amazing! The Mini Tank was born.

Coming in 4 different colors, the Mini Tank packs a punch like no other while still being small enough to fit in the palm of your hand! The vaporizer sizes up to just 2" high and 1" wide and contains a 500 mAh lithium-ion battery. With a 510 thread connection, it uses a preheat function, ready to use in 15 seconds. The Mini Tank promises big clouds from a small package. This ensures cannabinoids and terpenes are actually enjoyed instead burned.

After creating the Mini Tank, Rokin doubled in size with the trend continuing the following year!
For the Culture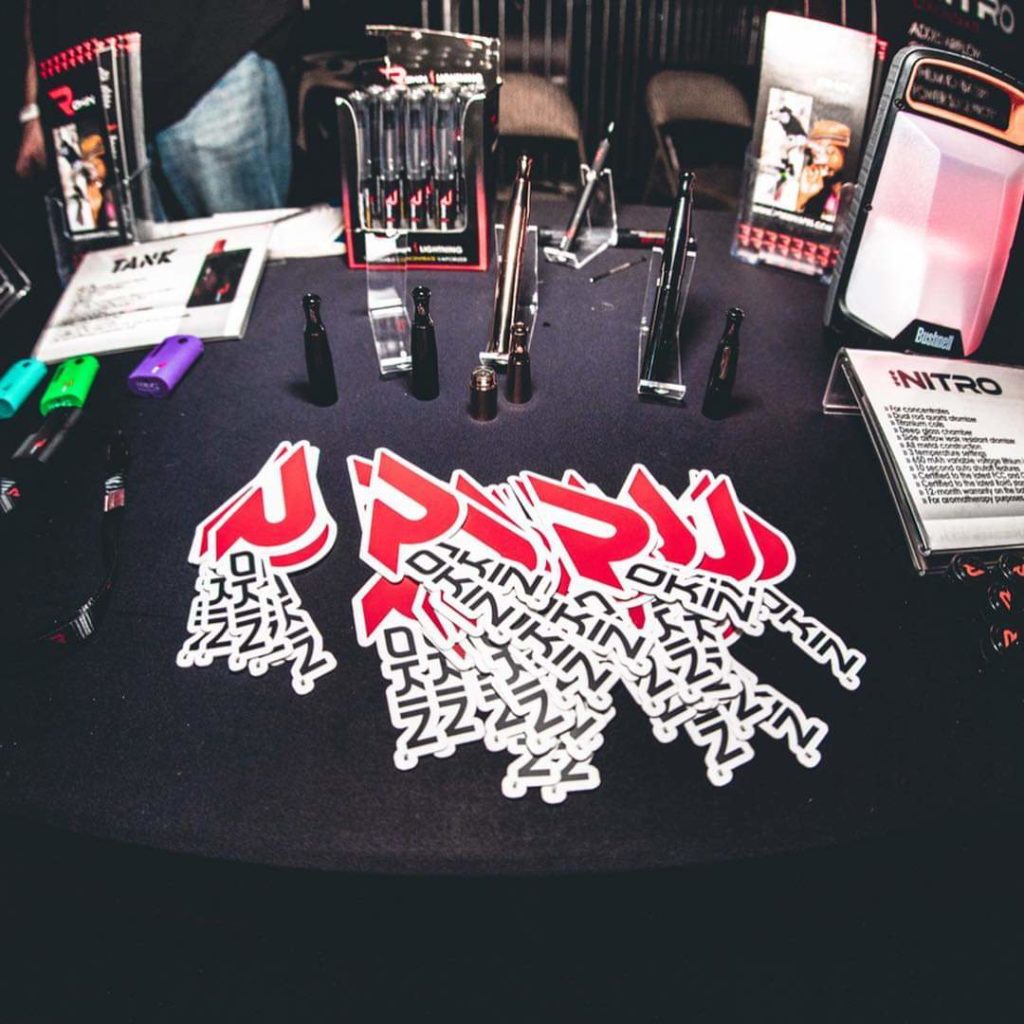 Rokin started in Las Vegas, the Henderson area to be more exact. Even in the sunglasses business, Daryl saw the Las Vegas market as one of the most influential markets in the US. For that reason, and the fact that it is home, Rokin holds a special place for Las Vegas.

Rokin took part in the city's famous First Friday events for some time. As cannabis acceptance was growing in Las Vegas, another event created a platform for brands. Supporting local brands and the local community remains consistent with Rokin and that matched in Culture & Cannabis! Daryl saw the same passion for community and cannabis-culture and had to get involved.

"Support is one of the most important things to a new brand and we want to show that Rokin cares!"

Rokin does quite a bit of business all over the country, but they value the grassroots movement. They try to make at least one appearance at every Las Vegas community event.
What's next for Rokin?

Now that the mini-tank is a fan-favorite, Rokin is aiming their sights even higher! Rokin is now proud to present the Rokin Rage. This new vaporizer is an economical alternative to the Mini-Tank. It will feature the same removable shield but holds a smaller battery and 1 temperature setting. For those looking for a quality vaporizer that doesn't break the bank, the Rokin Rage is perfect!

Additionally, Rokin's passion for safe and high-quality cannabis doesn't end with vaporizers. Considering the current vape-epidemic, Rokin hopes to produce its own wax products in the future. With consumer safety in mind, it only makes sense to manufacture and produce choice-products for their technology-driven vapes. Quality demands quality, after all!

For more updates on Rokin Vapes and their products, follow them. Be sure to check out Culture & Cannabis to see more of Rokin!