It's quite refreshing to see the diversity of people who both consume cannabis and advocate for its uses. As an advocate and employee in the cannabis industry, I can attest to the diversity of our community throughout the country. Individuals of different races, religions, gender identities, sexual preferences, veteran status, and physical ability are present in droves. They advocate tirelessly for the medicinal and recreational benefits of the plant.
I recently had the pleasure of speaking with such a fierce cannabis advocate. In Eugene, Oregon this fighter is defining what it means to positively deal with a not-well documented, yet debilitating disease, and become a true Lyme Warrior; all while designing a catchy cannabis-centric clothing line, Chronic2Wear, with a strong and impactful message behind it.

For the past few years, 38-year-old Nick Turinski has been battling Lyme Disease. Unfortunately, Lyme Disease is not well understood or researched. It's an ailment not well-recognized by many national health organizations and therefore research and awareness is minimum, at best. Yet, the graphic artist isn't letting his ailment completely define him whatsoever.
Stoney Cartoons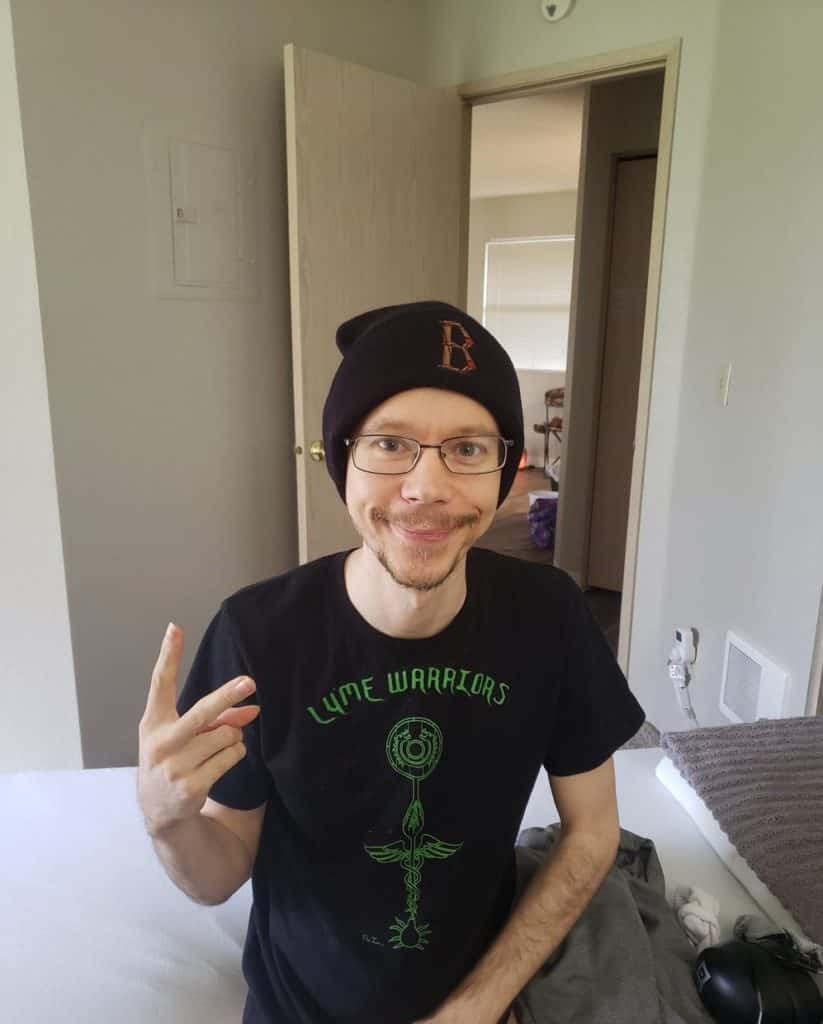 Growing up in Eastern Washington before relocating to Eugene, Turinski eventually began drawing. He came up with little stoner animated characters as a way to cope with his mother's severe case of schizophrenia. His cannabis-centric clothing line, Chronic2Wear, began as a side project in the early 2000's; one that fits well given Turinski's association with cannabis for many years now. Although due to a series of setbacks, he put the project on an indefinite hiatus.

When his battle with Lyme Disease came to the unfortunate point of disability about six years ago, Turinski began to produce the stoner cartoons he did several years ago.

"I needed to start channeling something because ultimately, this is my life. Someone will kind of look at it and have a blank look on their face. Then their face will light up with a big smile and for me, that's what Chronic2Wear is about. Those 4-5 seconds that they're smiling, they're not facing suffering."

Through countless dispensaries visits and frankly many rejections, Turinski slowly began making significant sales with those who agreed with the underlying message of Chronic2Wear. From our conversation, it's evident that regardless of struggles and ailments, Turinski has a die-hard go-getter attitude on both his personal life and the operations of his clothing line.

Because there's still a lack of understanding with Lyme Disease as a whole, Turinski has faced resistance from doctors willing to label his condition as Lyme Disease. Unlike others who may let the difficulties and frustrations cause stress and negativity, Turinski has taken the opposite approach.

"I don't have the energetic bandwidth to fight a corrupt system or worry about it because that's not conducive to healing. Without a purpose and without channeling into something, it just goes astray." Turinski said.
A Positive Opportunity
While treating the symptoms of Lyme Disease, the artist has found cannabis in its many forms to provide immense relief. Like many individuals, Turinski focuses primarily on the non-psychoactive CBD during the daytime to help with convulsions and spasms; he has a couple hits of an Indica-dominant flower in the night time prior to bed. Although a Lyme disease diagnosis could result in countless prescriptions, Turinski is personally proud of the fact that he takes no opiates whatsoever.

With Chronic2Wear, Turinski sees his clothing line as an opportunity to not only raise awareness about Lyme Disease but, also as an icon of counterculture and anti-establishmentarianism from the stiff social stigmas and laws that made cannabis so frowned upon to begin with.

"I loved the fact that I could wear a shirt and people would come up to me saying I shouldn't wear that. In my opinion, rules and laws were written by those who won the war; the ones who killed the most people with the biggest guns. As a result, I've learned that it's on you to see if it's logical or that makes sense. If not, I don't give a shit about laws and regulation[s]."
To his credit, Chronic2Wear clothes have been featured greatly throughout many Culture and Cannabis events; and a handful of performers have even worn Turinski's clothing line during their performances, The Sober Junkie and I Am Joe Jack most notably.
Cannabis Culture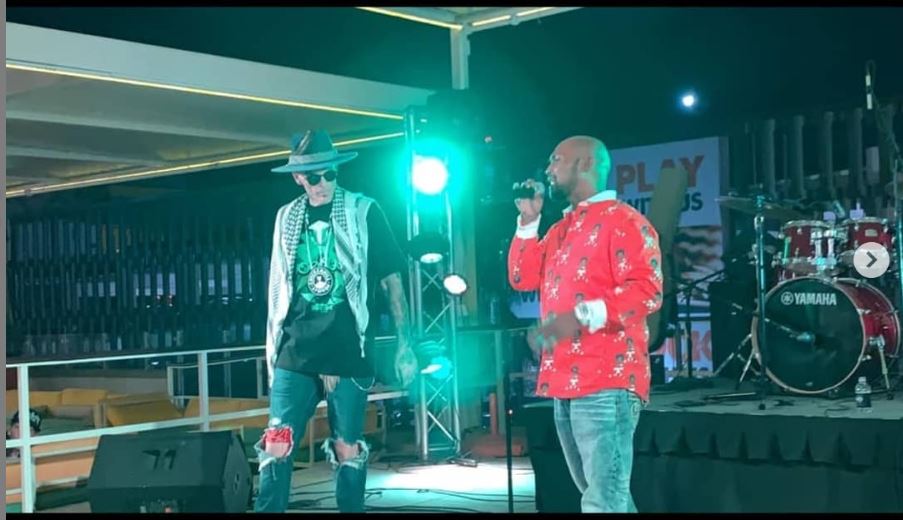 After seeing the potential for a clothing line that clearly states someone's views and acceptance on cannabis, Turinski has branched out beyond Eugene and Las Vegas. Throughout its run, the artist and designer have customized each design further, having a version exclusive to Miami-based cannabis culture and one to wear during the revelry of Mardi Gras.

In 2018, Northwest Cannabis Clubs even hosted a Christmas fundraiser benefit for Turinski and his medical bills. Named "A Chronic Holidaze" the benefit featured his creations all around the venue.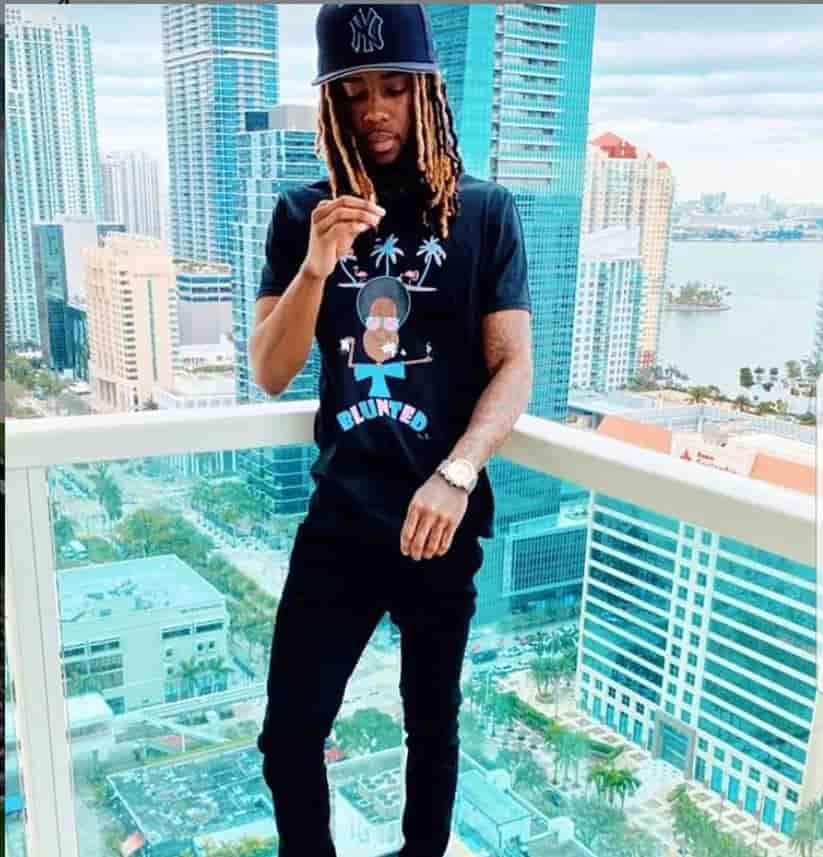 Through his almost endless struggles, yet memorable adventures with his cannabis-centric clothing line, Turinski sees himself and Chronic2Wear as a beacon of hope, awareness, friendship and -most importantly- positivity.

"I'd love it if Chronic2Wear got big but ultimately, I see it as a vessel giving me something to do like spread positivity and that's what it's all about. A lot of people don't know how to fight and they need someone to show them, because this disease is no joke."

If you'd like to financially support Chronic2Wear and Turinski's campaign for a new electric wheelchair, please visit Chronic2Wear's Instagram and GoFundMe.